Common Landlord Insurance Claims, and How to Avoid Having to Make One
Published on February 28, 2022 by Sarah Mac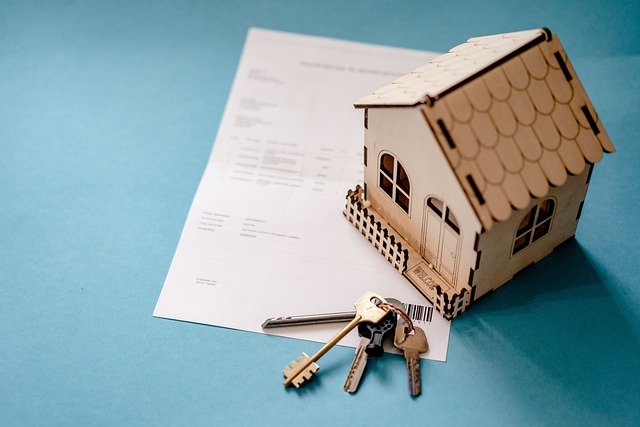 When it comes to rental property, the risks are a great deal higher than with regular residential property. This is precisely the reason why there is specialist insurance available for landlords. In this post, we're taking a look at the top landlord insurance claims, and what to do to avoid the risks behind them.
Based on a study of over 3,000 landlord insurance claims during the past five years, Hamilton Fraser Total Landlord Insurance has disclosed the most commonplace issues that UK landlords face. Let's take a look…
1. Escape of water
Escape of water in a property is one of the leading reasons that landlords make an insurance claim.
Leaks from pipes, water tanks, toilets, sinks or baths are usually to blame for water escape claims, for which insurers are said to pay £1.8 million every day.
Water escape damage can be far reaching, making individual claims significant. But there is plenty a landlord can do in order to avoid disasters like these.
Regular household maintenance is essential. Winter maintenance is particularly important, as pipes are more likely to freeze as the temperatures plummet. Regular checks for leaks are vital, and an annual boiler service and making sure pipes are insulated are too. Be sure to encourage tenants to let you know about any issues immediately before they have time to escalate into major problems.
If your property is untenanted, don't turn the heating off during the winter. Keep it set to in the region of 12 degrees Celsius so as to avoid the risk of frozen pipes.
2. Accidental damage
Any accidental damage caused by a tenant is actually the landlord's responsibility to take care of. It's only tenant negligence and malicious damage that can be charged on.
Typical landlord insurance claims for accidental damage include broken windows, scratched flooring and, more seriously, shattered water pipes caused by DIY.
Make sure tenants know to report any accidental damage as soon as it happens, so that it doesn't end up as a more serious problem. Again, regular mid-term inspections are important as they'll give you the opportunity to look for any issues.
It's also a good idea to thoroughly vet tenants and obtain references from previous landlords, as you may identify traits with accidental damage.
3. Storm damage
Named storms and serious weather events seem to be on the rise, with flash floods becoming an increasingly common occurrence. But the highest number of storm damage-related landlord insurance claims are associated with roof damage.
It is therefore crucial that you undertake a visual inspection of the roof of your rental property on a regular basis. This can be done from ground level, by standing back and looking or the likes of loose, broken or missing roof tiles, and broken guttering and downpipes. If you make a habit of including a roof inspection in your mid-term visit, then you will be able to keep track more easily.
4. Subsidence
When the ground under a property moves and destabilises its foundations, this is known as subsidence. This issue has become one of the most commonplace landlord insurance claims, in all probability due to climate change and the resulting in drier summers.
In terms of insurance, policies will often include a subsidence excess, so it is important to be aware of what that might be. Claim values will usually be high, because the damage caused by subsidence is usually extensive.
Make it your business to run checks for subsidence, especially following a dry summer. Signs may include rippling wallpaper that's not a result of damp; doors and windows sticking; new cracks appearing on exterior and interior brick walls, and the expansion of existing cracks.
It really is hugely important to have subsidence investigated and dealt with as early on as possible, before the issue turns into something very serious.
5. Break-ins
The damage caused by an attempted break-in can be a costly thing to remedy. It can also be traumatic for tenants.
It is important that tenants follow simple guidelines in terms of home security, such as ensuring doors and windows are properly locked when they go out or during the night, and making sure valuables are locked away and out of sight of windows. Unforced break-ins can be very difficult to claim for insurance wise, so doors and windows left unlocked can prove exceptionally costly.
Landlords should make sure they invest in adequately securing their properties. An intruder alarm acts as both deterrent and safeguard; just be sure to change the alarm code every time a new tenancy begins. High security locks are also a must, as is taking steps to prevent unauthorised key duplication.
6. Fire damage
Fire damage is one of the most serious issues resulting in landlord insurance claims, and can open up all sorts of problems.
Whilst it is actually down to the local authority to rehouse a tenant whose home has become uninhabitable due to a fire, if it can be proved that the landlord neglected to fulfil his or her duties in terms of meeting fire safety regulations and other obligations around maintenance and repairs, then the costs of rehousing the tenant will be the landlord's responsibility.
Whether or not tenants must continue paying rent will come down to the terms in the tenancy agreement. It is common to see clauses making it compulsory for the landlord to return any rent already paid for periods during which the property is uninhabitable. However, if there is no such clause, then the tenant will remain liable for the rent, although landlords will often find this difficult to enforce.
Landlord insurance will usually cover both the costs of providing alternative accommodation for tenants, and loss of rent.
In summary
Keeping a close eye on your rental property and taking simple steps to ensure its safety and security will help avoid you needing to make a claim on your landlord insurance. Regular inspections and open communication with tenants are both vital. Also be sure to check the small print of your insurance policies, and make certain you comply with any warranties, such as the installation of particular types of locks.