Floods: Landlords' Responsibilities Explained
Published on November 18, 2019 by Sarah Mac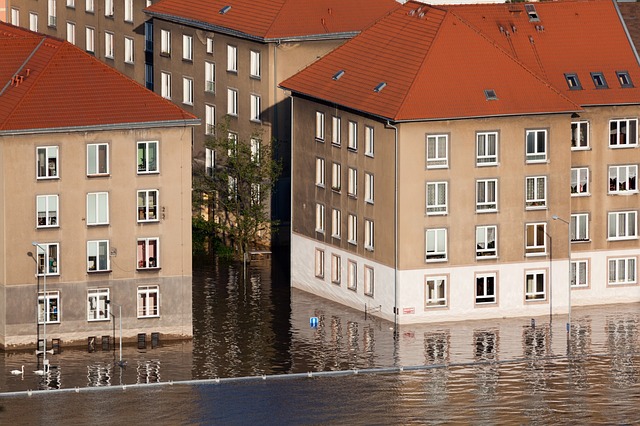 According to the Environment Agency, there are more than five million properties in England at risk from flooding. Landlords are rightly concerned about their responsibilities should flooding render their rental properties unfit for habitation. The question is, just what are the flood related responsibilities that buy to let investors should be concerned with? Let's explore the subject in detail.
Who is responsible for repairs in the event of a flood in a rental property?
Unless the flood was caused by tenant negligence and there is evidence to this effect, the landlord is responsible for flood related costs. This means landlords must return the property to the state it was in before the flood, which could include:
Assessing and making good any damage to flooring, walls, doors and structural aspects
Humidifying, cleaning and redecorating all damaged areas of the property
Repairing and / or replacing carpets, electrical appliances, furniture and any other fixtures or fittings that have been damaged by the flood
What is classed as tenant negligence?
Tenant negligence could be anything from the alteration of pipework without permission to leaving a tap running. Other situations will be less clear cut, and some will be a challenge to prove.
Because there are so many grey areas when it comes to tenant negligence, it is wise for landlords to take out accidental damage cover so that there is a way of clawing back the costs should it not be possible to prove the tenant was at fault.
Who is responsible for damage to or loss of tenant belongings?
Tenants are responsible for their own belongings, so if they become damaged during a flood, it will be down to the tenant to cover the cost of repairing or replacing them.
This is a standard tenancy agreement clause, but in the name of positive landlord-tenant relations, it is good practice for landlords to make things like this clear to tenants when the move in so that they are aware of the importance of arranging adequate contents insurance.
Must landlords rehouse tenants if the property is unfit for habitation following a flood?
If the flood was a result of landlord negligence, for example a breach of Section 11 of the Landlord and Tenant Act 1985 which requires the property to be maintained in a good state of repair throughout the tenancy, then the landlord will be responsible for rehousing the tenant and covering the costs involved. This covers incidences such as faulty pipework that a landlord has failed to attend to.
Where a flood is due to natural causes and a property has been left unfit for habitation, it will usually be down to the local authority to find suitable alternative accommodation for the tenant.
What happens about rental payments when a property is flooded?
Whether or not a tenant will have to continue to pay rent when they are not living in a landlord's property will be dictated by the terms of the tenancy agreement.
Some agreements will include a clause that states any rent already paid for the period during which the property is uninhabitable will need to be returned to the tenant. If there is no such clause then in theory, the tenant will be liable for the rent, although this is usually very difficult to enforce.
What can be done to reduce the risks associated with flooding?
Educating tenants in the importance of reporting leaks or anything untoward that could lead to a flood is vital. In many cases, had a tenant reported an issue, the flooding would not have occurred. Whilst responsibility cannot be passed on to the tenant in such cases, landlords can put measures in place to reduce the risks.
Ensuring tenants are aware of where stopcocks are located is a good first step. If they are aware of the importance of turning off the water and how to do so at the first sign of a leak, then this could mitigate problems.
A clause can be included in the tenancy agreement stating that tenants must report damage or leaks immediately. And of course, landlords are wise to ensure adequate maintenance checks are carried out on pipework to ensure it is structurally sound.
Mid-term inspections are extremely useful when it comes to early detection of developing situations. Inventory clerks are trained to spot all types of issues that could turn into major problems for landlords and these inspections are known to prevent what would have been costly disasters.
Floods can be a huge strain on landlords. Following this advice could help to reduce the risks and losses involved.