Security Advice for Landlords and Letting Agents: Preventing Unauthorised Key Duplication
Published on January 5, 2017 by Sarah Mac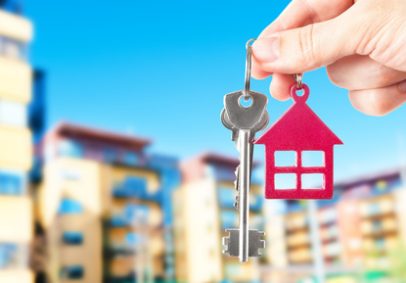 One of the greatest areas of worry for landlords and agents, particularly those letting to multi-tenanted properties and HMOs, is unauthorised key duplication. This is a major security risk both for the owner of the property, and the tenants.
The good news is that there is a solution in the shape of registered key systems which use restricted security keys. These can be applied to all sorts of locks including padlocks, mortice locks, cylinder locks and cabinet locks.
How do Registered Key Systems Work?
A registered key system is patented for a set period of time up to 20 years, during which time no duplicates can be made without an order signed by an approved signatory. It is wise to opt for the longest patent duration possible so that there is a longer time span of control when it comes to the security of your property.
Registered key systems make the whole process of controlling keys so much easier. Take the following scenario: at check-in you issue 5 keys. All of these are registered, which means no one other than you or someone approved by you can obtain duplicates. At check-out, you therefore know to expect 5 keys back, and that there cannot possibly be any more in existence. There is now no need to change locks before the next tenants are checked-in.
Suited Keys for HMOs and Multi-Tenanted Properties
If your property is multi-tenanted or an HMO, then you will know the challenges presented by having the need to offer access to communal access points, whilst maintaining security. There is also the issue of allowing access to service providers, maintenance, cleaning and deliveries. The solution in this instance is 'suited keys'. Any restricted key system can be suited, or 'keyed alike' as it is also known. This enables the keys to be used to open set groups of doors or cupboards.
So for example you could provide tenants with a key that opens the rubbish store, the laundry or the gym. Service providers as mentioned can be provided with keys allowing them access to wherever they need to be, and as the owner you can have a master key for access all areas. Of course you can have master keys produced for agents or security staff too, and these will again be registered so you have that peace of mind that they cannot be duplicated without your signature.
Where to Obtain Registered Key Systems
Anyone looking to obtain a registered key system is best advised to consult a professional locksmith, preferably one that is Master Locksmith Association accredited. They should offer to visit your property so they can run a survey and go through the required access permissions with you. The system will be tailor made for you based on your existing requirements and if necessary they will build in the possibility of future additions so that additional locks can be added as and when required.
Registered key systems are an excellent security measure for landlords: definitely a worthwhile investment if you want to be fully reassured that your keys will not be duplicated without your knowledge.