Top Tips to Prevent Rental Voids
Published on September 28, 2020 by Sarah Mac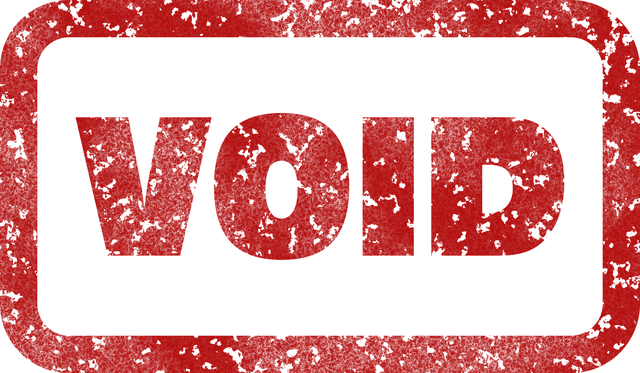 Rental voids are never welcome news for landlords. With outgoings continuing, and zero funds coming in, it's always a pressurised time. Yes, rental voids are part and parcel of landlord life, but there are things you can do to keep them to a minimum so that you can maximise your income and yield. Let's take a look at some of the best ways to prevent rental voids.
Property investment is all about maximising yield. Keeping rental voids to a minimum is a key aspect of this. Untenanted property is a drain on resources. So how can you reduce the time you're not pulling in a rental income? Here are our top tips.
1. Early marketing
If you leave advertising for new tenants until your property is vacant, you run the risk of leaving it empty for longer than is necessary. The top tip here is to market your rental well in advance of the end of the current tenancy.
Cast your net wide too and think outside the box. Rather than just making use of the usual channels such as your managing agent, online portals and local newspapers, consider things like shop windows and local Facebook groups.
Finding suitable tenants can take time, so be prepared for the long game and get started well ahead of time.
2. Charge the right rental rate
If your property has been vacant for a while, it may be that your asking rent is above the average for your property type and location.
Be sure to carry out research into typical market rates in your area. Over-inflated rents will only deter prospective tenants. If they can find a similar property in the same location but at a lower rate, that's the one they'll go for.
Always try to stick to the local average, and make sure what you are asking is fair. Taking the opposite approach however and undercutting is not a good move. This tactic may result in you pulling in the wrong kind of tenant, which may prove costly in the long term.
Some landlords make their rentals attractive by bundling utility costs into their rates. This can be a lure for tenants as it provides clear-cut outgoings for them.
3. Modernise your rental property
The more modern conveniences your rental property offers, the more rentable it becomes. When considering comparable properties for rent, tenants will always choose the one that has those added extras.
To make your property more attractive to renters, you could:
Update the kitchen to include the latest gadgets
Rejuvenate the bathroom so it's fresh and clean
Replace any worn looking furniture or upholstery
Make your property energy efficient to help reduce bills
Improve the garden so tenants can enjoy spending time outside
Spruce up the exterior of the property to improve its kerb appeal
Always consider that a small investment in revitalising your rental property could not only reduce the time its left untenanted, but could also help attract a higher standard of renters.
4. Be the landlord who offers that bit more
Attracting good tenants and keeping void periods to a minimum could well come down to whether you can offer something extra.
Think about the values of your typical rental audience. What's important to them? What could make all the difference when it comes to their chosen place to live?
Here's some inspiration to help you:
Work from home
So many people are working from home now, so a dedicated 'work from home' zone could really appeal to today's remote workers. Talk to a property renovation expert to see if there are any spaces that can be converted into a home office or study.
Perhaps an area under the stairs could be fitted out with a built-in desk, some extra power points and a data socket? Or maybe you could think about converting the loft to incorporate a work zone? Do give it some thought, as working from home is a major trend for 2020.
Say yes to pets
Over 50 per cent of households include a pet, yet 78 per cent of tenants struggle to secure pet-friendly accommodation. So why not think about allowing your renters to bring their pets?
Yes, you may need to review your rental rate to take into consideration the potential added wear and tear associated with domestic animals, but saying yes to four-legged friends could help swing the deal.
Offer parking
There is no bigger headache than trying to find somewhere to park when you arrive home. Providing at least one dedicated parking space gives renters peace of mind that they have somewhere of their own to keep their vehicle.
Think about whether you can create a drive on the front of the property and look into a drop-kerb. Maybe there are garages for rent nearby that you could include in the rental package? Or perhaps you could arrange a resident parking permit. Also think about how you could provide somewhere safe to store bicycles. All this could help make up a tenant's mind when selecting a property to rent.
Be eco-friendly
A lot of tenants, particularly millennials, are keen to do their bit for the environment. When choosing property to rent, they will be on the lookout for things that help reduce their carbon footprint. Such things could include:
Up to date heating systems
Home insulation
Double glazing
Smart home energy monitors
Solar power
Always consider the energy efficiency of your property, and if improvements can be made, do weigh up the pros and cons. You could even take advantage of the Green Homes Grant to assist with the funding of energy efficiency related property improvements.
Be technology friendly
Today's renters have high expectations when it comes to technology. Give some serious thought to upgrading to high speed internet where possible, and fit plenty of data, power and charging points throughout your property.
In Summary
Preventing rental voids has to be one of the key things on the agenda of any landlord. Sometimes it pays to go the extra mile to improve rent-ability. Even a small level of investment could see those untenanted periods driven right down to a minimum.