How can Landlords Benefit from the Green Homes Grant?
Published on August 28, 2020 by Sarah Mac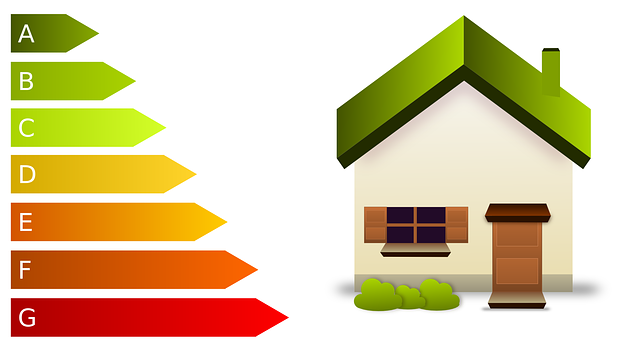 The Green Homes Grant, one of the UK Government's latest schemes, is providing homeowners and landlords with vouchers worth up to £10,000 to spend on making energy efficiency improvements to their properties.
The scheme, announced in July 2020, has been launched to help homeowners and landlords make upgrades to their properties courtesy of energy saving features. Such features may include insulation, solar panels, double or triple glazing, heat pump installation, heating controls and draught proofing.
It is thought that the Grant will help some 650,000 homes become more energy efficient, enabling them to save around £300 every year on energy bills. A benefit for both landlords and tenants.
How does the Green Homes Grant work?
The Grant allows property owners to apply for funding vouchers towards home improvements. Whilst most homeowners and landlords will receive vouchers worth up to £5,000, those on the lowest incomes could receive up to £10,000.
It works like this. For every £1 spent by the property owner on energy efficiency improvements, the Government will provide at least £2. In other words, the voucher will cover two thirds of the cost of qualifying energy efficiency or low carbon improvements. So for an improvement costing £5,000, a landlord would foot the bill for £1667 of it, with the Government covering the remaining £3,333.
The home improvements allowed under the scheme are separated into two categories: primary and secondary. All applications must include at least one primary measure, and you are not allowed to claim more for a secondary measure than you did for a primary measure.
The good news for landlords is that there is no limit to the number of applications that can be made, so for those with portfolios, potentially all properties will be covered.
Why should landlords improve the energy efficiency of their properties?
An energy efficient property means lower utility bills, and lower utility bills equal happier tenants.
What's more, with an energy efficiency rating of D or higher (higher than the minimum Energy Performance Certificate rating of E for rentals), properties tend to attract more eco-aware tenants. And with 42 per cent of tenants considering the eco-credentials of a property when choosing where to rent, that's quite important.
What home improvements ARE covered by the Green Homes Grant?
The Government has published a full list of what is and isn't covered by the Green Homes Grant. As mentioned, the allowable measures are categorised into primary and secondary.
Primary energy efficiency measures
At least one of the following primary measures must be included in the claim:
Insulation measures:
Solid wall
Cavity wall
Underfloor
Loft
Flat roof
Roof room
Park home insulation

Low carbon heat measures:
Air or ground source heat pumps
Solar thermal
Biomass boilers

The vouchers cannot be used to assist in paying for works that were already undertaken before the voucher was issued. Neither can they be used to replace insulation or low carbon heating installations that were already in place in the property. You may however make use of the voucher to top up existing measures to bring them up to the recommended levels.
Secondary energy efficiency measures
Once you've installed one primary measure, you can then use the voucher to help cover the cost of any of these secondary measures:
Draught proofing
Replacement of single glazing for double or triple glazing
Replacement of single glazed or solid external doors installed before 2002 with external energy efficient doors
Addition of heating controls
Hot water tank thermostats and insulation

The amount you are allowed to claim for secondary measures cannot exceed what you received for the primary measures. For example, if you were to claim £500 for a primary measure such as insulation, then you would be eligible for a maximum of £500 towards a secondary measure, such as glazing replacement.
What home improvements are NOT covered by the Green Homes Grant?
There are certain items that are not covered by the Green Homes voucher. These include:
Building a new extension or conversion
Insulating a conservatory with no fixed heating
Installing a new fossil fuel boiler (e.g. a gas, oil or LPG boiler)

A full list of measures covered and not covered can be found here.
How to apply for the Green Homes Grant vouchers?
Applications for Green Home Grant vouchers must be made online via the Simple Energy Advice (SEA) website.
You'll need to use the website to find a local accredited tradesperson or business to carry out the work. To ensure the work is carried out to a high standard and everyone is fully protected, traders must be Microgeneration Certification Scheme (MCS) or TrustMark approved
It is recommended that you obtain at least three quotes to ensure you are receiving the best value for money. A postal or phone application service will be available for those who cannot access the internet.
Once the works are agreed, the vouchers will be issued. This will be from the end of September 2020. It is recommended that you hold off going ahead with any work until such times as your voucher application is approved.
You must redeem the voucher, and ensure improvements are completed, by 31 March 2021.
Private or social landlords of properties in England are eligible to apply. New build properties that have not been previously occupied are not eligible.