How to Appeal to the Millennial Renter Market
Published on July 25, 2019 by Sarah Mac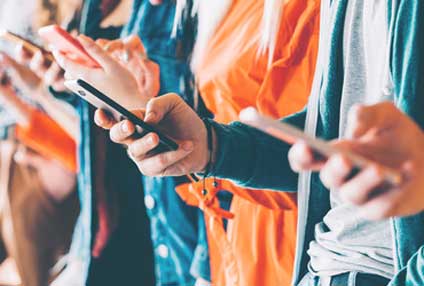 Rising house prices have led to millennials tending more towards renting than buying. It's a growing market, accounting for an estimated 50 per cent of the current housing market. Clearly one that landlords need to home in on. Here we are taking a closer look at what appeals to the millennial renter property wise and how, as a landlord, you can attract this lucrative audience.
What defines the millennial tenant?
The definition of millennial is anyone born between 1981 and 1996. This demographic presents specific lifestyle traits which the savvy landlord can accommodate fairly easily:
Pet lovers
Most millennials are pet lovers, so landlords may wish to make their rentals pet friendly in order to attract this target market. Considerations will need to be made of course, but even a SpareRoom report reckons there are major benefits in renting to tenants with pets.
Cyclists
A lot of millennials work in cities and favour cycling as their means of commute. There is also the health and fitness aspect which is important amongst this demographic. So if you can offer secure bicycle storage as part of your rental, all the better.
Eco-Friendly and Energy Efficient
There is a tendency for millennials to be very environmentally aware, with the majority being brought up around renewable energies. Properties featuring energy saving measures will therefore be very popular amongst this audience. There are many benefits to making energy efficiency improvements and, as of 1 April 2018, landlords of privately rented domestic and commercial property in England and Wales have had a duty to ensure their properties reach a minimum of an E-rating for energy performance before a new tenancy is granted. Features such as double glazing; cavity wall insulation; modern heating systems and thermostats and smart home energy monitors are all major plus points for the millennial tenant.
Tech Savvy
Millennials have truly embraced technology and heavily rely on it across most aspects of their lives. The millennial will rarely pick up the phone, instead preferring to email, text message or live chat. This is an audience that really knows its technology, and expects its suppliers to know it too. As a landlord looking to attract the millennial tenant, you'll need to offer the latest forms of communication and interaction. Electronic signing of paperwork; digital inventories; online maintenance logs and relaying of any issues or queries via the likes of SMS, WhatsApp, Messenger or email. Also on a tech related note, millennials will expect high speed fibre optic broadband as well as mod cons like smart home security, wireless charging docks and other connected home features.
Outdoorsy
The millennial generation is definitely the outdoors type. Access to fresh air is important, so offering a decent garden or some form of usable outdoor space will always be an advantage when looking to attract this rental audience.
Safety Conscious
A study of millennials in the housing market revealed that 76 per cent cited safe streets as a priority when choosing a place to live. It is clear to see that landlords need to seriously consider safety and security when letting property. CCTV; intruder alarms; high security door and window locks; outdoor lighting… all of these are features that will act as effective selling points when looking to attract the millennial tenant.
Loves Added Extras
For millennials, it's the added extras that really count. This is an audience that scrutinises its potential home for the likes of tech and energy saving features, interior décor, location and flexible approaches to cultural diversity. Going the extra mile to provide the likes of white goods, underfloor heating, fitted wardrobes and higher grade fixtures and fittings such as top end showers will always help turn the heads of the millennial generation of renters, as will a landlord who is actively involved in the local community.
Gearing up to Attract the Millennial Generation?
There is plenty you can do as a landlord to attract millennial tenants. This is a lucrative market that cannot be ignored, so investment in all the modern features that this market has come to expect really could pay dividends when it comes to maximising your occupancy.