Government Consultation: Improving the Energy Performance of Privately Rented Homes
Published on October 30, 2020 by Sarah Mac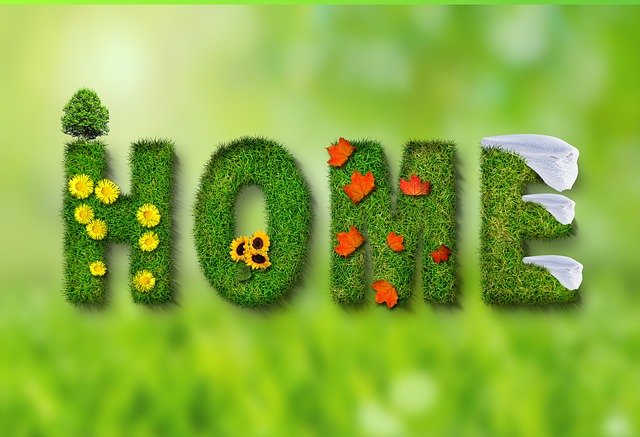 On 30 September, the government's Department for Business, Energy and Industrial Strategy published a consultation which sets out to seek views on proposals around raising energy performance standards for the domestic private rented sector in England and Wales.
The consultation, due to close on 30 December, is welcome to responses from landlords, tenants, local authorities and the energy supply chain, as well as anyone affected or concerned by raised energy performance standards in the private rented sector and those who represent it.
In summary, the government has committed to upgrade as many properties in the private rented sector as possible so that they meet Energy Performance Certificate (EPC) Band C by 2030, where this is affordable, cost-effective and practical. The consultation sets out a range of policy proposals that are aimed at achieving these goals, with the overall objective of delivering considerable benefits to landlords, tenants and the environment. These benefits include:
Cutting energy bills and boosting comfort for tenants
Supporting delivery of the government's statutory fuel poverty target of EPC C by 2030
Improving property values for landlords
Delivering carbon emission savings over Carbon Budgets 4 and 5, moving closer to the net zero target
The government says that our homes are a key part of the national heritage of the country that have 'shaped and defined us as a society and 'reflect our culture and environment'.
The problem is that most UK housing stock is quite old, with huge potential for improvement in terms of energy efficiency. This is most apparent in the private rented sector, which represents 20 per cent of the UK's housing stock and has the highest proportion of fuel poor tenants at over 17 per cent.
It is important to the government that energy efficiency improvements are made to UK homes, with the goals forming a key part of its wider strategy to decarbonise buildings in a cost effective manner.
The consultation is inviting views on the proposals to amend the Energy Efficiency (Private Rented Property) (England and Wales) Regulations 2015 (PRS Regulations).
What is the aim of the proposed amendments to the PRS Regulations?
The proposed amendments would considerably enhance the energy performance of private rented sector homes over the course of the next decade, with a view to:
Reducing emissions in line with Carbon Budgets 4 and 5 and supporting a decarbonisation pathway consistent with the Net Zero 2050 target
Cut bills for low income and vulnerable tenants, in support of the government's statutory fuel poverty target
Lower energy bills for tenants in general, and provide them with warmer homes
Boost the quality, value and appeal of landlords' assets
Provide improved energy security in society through lower energy demand on the grid and reduced fuel imports
Support investment in high quality jobs and skills in the domestic retrofit supply chain throughout England and Wales
The government's preferred policy scenario for enhancing the energy performance of privately rented homes is made up of four elements as follows:
Raising the energy performance standard to EPC Band C
A phased route to achieving improvements for new tenancies from 2025, and for all tenancies from 2028
Increasing the maximum investment requirement for landlords from £3,500 to £10,000
Introducing a 'fabric first' approach to energy performance improvements
Why improve energy efficiency in rented property?
There are numerous benefits to making energy improvements such as insulation and up to date heating systems in rented property.
Aside from lowering emissions, energy performance is the ultimate investment in well-being and health. Warmth, better air quality and enhanced comfort are advantageous to tenants in more ways than one. Not only do they improve life quality, they can also boost productivity and general feelings of satisfaction and fulfilment.
Uninsulated, poorly heated homes on the other hand, where there is excessive cold, damp and mould, can lead to higher energy bills and NHS treatment costs. There is also the indirect impact on family life to consider, such as underperformance at work and at school; increased sickness absence and lost property value.
As a landlord, investing in energy efficiency improvements could result in higher yields through increased rental income, as well as reduced void periods. Your property will also be a more desirable and saleable asset.
According to the government, evidence from a hedonic pricing study showed that properties currently at EPC C rating were worth around 5 per cent more than those at EPC D rating, after controlling for other factors such as property size and type. This adds to a mounting body of worldwide evidence demonstrating a link between the energy performance of a property, and its value.
What are the current PRS Regulations?
The current PRS Regulations require a minimum energy performance standard of EPC Band E for domestic private rented property. This has applied to properties let on new tenancies since 1 April 2018, and to all privately rented properties since 1 April 2020.
Where a property holds only an F or G-rating, then landlords of these homes are required to invest, or co-invest, in improving the energy performance of their properties to EPC Band E, if third-party funding is unavailable or insufficient. Landlords are required to spend only up to the current cap £3,500, inclusive of VAT, on making the necessary improvements.
Under the PRS Regulations, there are a small number of temporary exemptions to protect landlords where it is not technically advisable, or financially feasible, to bring their properties up to an EPC E rating. A full list of the exemptions available under the current PRS Regulations can be found on GOV.UK.
How can landlords improve the energy efficiency of their properties?
There are a number of ways in which landlords can improve the energy efficiency of their properties. These include:
Double glazing – reduces heat loss and noise pollution
Boiler upgrade – improves heating efficiency and reduces bills
Draught proofing – prevents warm air escaping and cold air getting in
LED lighting – more energy efficient than traditional bulbs yet excellent quality
Smart heating controls and meters – aid energy conservation and monitoring
How can landlords fund energy improvements?
As we've mentioned, under the PRS Regulations, landlords are currently required to self-fund energy performance improvements up to the £3,500 cost cap when third-party funding is unavailable. Information on third party funding options can be found on the Simple Energy Advice website.
The Green Homes Grant, running from the end of September 2020 to the end of March 2021, will provide vouchers worth up to £10,000 to spend on energy efficiency improvements. Landlords can claim vouchers up to this value for each of their properties, so this is really is a good time to be looking at making the energy efficiency improvements that inevitably will be demanded in the near future.
The full 'Improving Energy Performance of Privately Rented Homes' consultation can be read here. Remember, if you'd like to submit your views, you'll need to do so by 30 December.