Why Landlords Should Upgrade their Property Security for 2020
Published on December 21, 2019 by Sarah Mac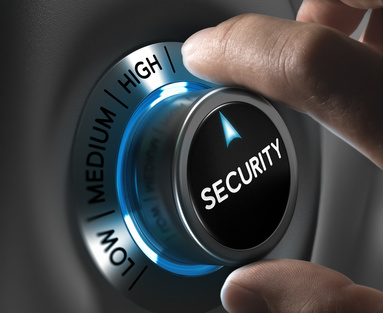 With technology advancing so rapidly, it is safe to say that what was the best buy just a few years ago is more than likely going to have been overridden with something way more advanced. This is certainly the case with home security where the smart revolution and artificial intelligence are starting to significantly change the entire landscape. If you want to make sure your rental property is adequately protected as we enter a new decade, read on to learn why upgrading your security system could be one of the wisest investments for 2020.
Reason #1: Today's technology offers a LOT more control
Tenants of today are used to controlling pretty much everything via a tap of an app. Introducing smart technology into your rental property makes that possible, and tenants will appreciate the fact that they can keep an eye on their homes around the clock, from wherever they are.
Smart CCTV cameras record footage, detect fires and sound alarms. They relay images to a smartphone so there is total peace of mind for tenants when they're away, and it will boost the overall security of your property too by increasing vigilance.
Smart doorbells allow tenants to check who's at the door before answering by checking a relayed image on their phones, and they can even answer the door remotely and give instructions or even warnings if they are not satisfied that the caller's intentions are trustworthy.
Smart alarm systems make it possible to zone security throughout the property, providing complete control over where the alarm is active at any time. Maybe the tenant would like to activate the alarm downstairs whilst taking a nap or shower upstairs. There's also the opportunity to integrate smart security with sensors that alert residents when a door or window has been left open and that automatically switch heating or lights on or off when a room is occupied or unoccupied, so adding energy savings into the equation. It's the sort of control the millennial generation expects, and providing it will make your property a great deal more attractive.
Reason #2: Today's technology is much harder to compromise
The longer you've had your existing security system installed, the more prone it will be to compromise. Intruders will usually have found a way around alarms, locks and CCTV that haven't been upgraded for a while.
Older locks are especially susceptible. In many cases they will not be bump-proof, which means they can be fairly easily breached. Today's locks are designed to be bump-proof and are PAS certified for complete reassurance. PAS standards have evolved considerably over the year, so it is essential to check any lock installations dating back to before 2012. Anything installed prior to 2008 will almost certainly need upgrading.
Alarm systems that have not been updated or regularly serviced may be prone to circuit malfunctions which could render them vulnerable. It is therefore advisable to ensure regular servicing, or better still, upgrade to a newer alternative.
Reason #3: Today's technology is more robust
Manufacturing methods have come on in leaps and bounds. Laser precision testing ensures exceptional accuracy, making everything that comes off the production line a great deal more reliable. Today's technology is also way more robust, which means security products are less likely to be affected by external factors.
Alarm siren boxes for example are no longer affected by damp conditions as modern design techniques enclose the circuit boards for enhanced protection. CCTV systems are now able to operate efficiently throughout a larger temperature and humidity range than their older counterparts. They are also made to stand up to harsh environmental conditions, so they will last longer and perform more reliably.
Property protection in 2020
Protecting your rental property as we head into a new decade has never been more straightforward, providing you are prepared to embrace the latest security innovations. Another way to protect your property is to invest in a professional inventory reporting service and mid-term inspections. These will ensure you are able to make deposit deductions without issue when the need arises, so protecting your investment and making it more straightforward to get your property ready for your next tenancy.