A Landlord's Guide to Locks
Published on October 28, 2019 by Sarah Mac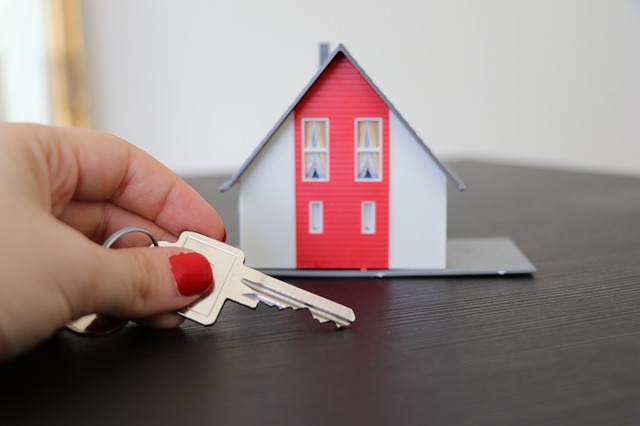 If you are a landlord reviewing your property's security at the end of a tenancy, one of the most crucial aspects you're going to need to look at is your locks.
Your doors and windows are the first line of defence when it comes to protecting your property and your tenants against intruders. This means they must be securely locked, come what may. Here's what to consider where locks are concerned so you can be certain your property is secure, and your tenants have as much peace of mind as you do.
1.     Ensure lock quality
It is of vital importance that lock quality is placed at the top of your security priority list. Lock snapping is a major issue with some 25 per cent of burglaries involving lock snapping according to the Master Locksmiths Association. The process involves breaking the lock cylinder to manipulate it into opening. The cylinder is the weakest point of the lock mechanism, and there is nothing specialist involved in compromising it.
Modern locks are designed to withstand the latest intrusion methods, so if your locks are starting to age, now is a good time to upgrade them. Take a look at locks designed using rotating discs rather than the traditional springs and pins. These are virtually snap proof.
Bear in mind your risk level when choosing locks. If your property is located in a particularly high risk area, or your property is especially high value, then you will need to commit to a greater investment in your lock quality.
2.     Choose the right locks
The right lock for the right job is incredibly important. Not all locks are suitable or all doors and windows.
Timber doors need at least two locks, one of them being a five lever British Standard compliant deadlock, a five-lever British Standard compliant mortice lock or a British Standard compliant night latch that doesn't need an internal key. The other lock should be a Yale lock (a rim night latch).
UPVC doors should not be fitted with regular mortice locks. Instead, they need cylinder locks and, for a greater level of security, you should choose an anti-snap model.
French doors can be particularly vulnerable due to the weak point between the two doors. So, choose a locking system that strengthens the weak point, such as a deadbolt, plus a mortice lock embedded into the door. Additional locks at the top and bottom of the doors will reinforce security, and a three-point locking mechanism makes it possible to lock both doors at the same time. You could also go down the route of locking the two doors together by fitting double cylinder vertical deadbolts.
Patio doors without multi-point locking systems should be reinforced with additional locks. Bear in mind that patio doors can be a prime target for intruders, so as well as making sure you fit the right locks, you should also be considering further security, such as anti-lift devices.
3.     Verify lock standards
You'll need to be aware of lock standards, especially concerning insurance compliance. Your insurer will more often than not provide that main entry doors are fitted with a British Standard BS3621 five-level mortice deadlock. These locks can be deadlocked and the key taken out from either side so as to prevent anyone from gaining access or leaving without a key once locked.
Insurers usually ask that patio or French doors are fitted with a multi-point locking system, a bottom or top lock or a central rail key lock.
For total reassurance, look for the Sold Secure Quality Mark. This is a Police, insurance and Home Office recognised scheme run by the Master Locksmiths Association. All products listed under the scheme are tested and approved by industry experts.
4.     Check lock condition
When it comes to rental property security, the condition of your locks is of equal importance as the quality. The high end lock you invested in several tenancies ago may still be working, but is it really as secure as it should be? Or has it sustained damage, perhaps due to an attempted break-in, or incorrect use or abuse by tenants?
Multipoint locks are known for their limited lifespans. Research by Yale reveals that there could be a million multipoint door locks still in use that are close to the end of their lifecycle, and that these could fail at any time. Multipoint locks including handles, locking points and the actual locks must checked for signs of failure. Make this part of your mid-term inspection.
5.     Ensure locks are correctly fitted
Locks that have not been fitted properly are just as risky as poor quality locks. Even if you invest in a high quality lock, if you don't have it professionally fitted, you just won't benefit. Always invest in professional lock fitting for maximum peace of mind.
6.     Check the condition of frames
Any lock is only as good as what it is fitted to. So, if your window or door frames are in poor order, your lock just won't perform as you expect it to.
Timber frames are prone to rotting and will need regular checking and maintenance. Splitting wood and rotting timber signify time for replacement. A lock fitted to rotting wood won't withstand force, regardless of its quality. UPVC or composite frames don't need as much maintenance as timber frames, but they should still be checked to make sure they have not warped as the weather changed.
7.     Educate tenants
Finally, make sure your tenants are security aware. Ensure they know how to properly use all the locks that secure your property, and how key safety works. Be sure to inform them on the importance of reporting issues with locks as soon as they realise them, without waiting until the next inspection. Let them know that this is for their own security as well as for the property in general.
Remember, an unbiased check-in report will document the quality of your locks so that you can compare it with the quality at check-out. Any issues that need attention will be flagged so you know to attend to them.