Time for a New Boiler? Top Considerations for Landlords.
Published on November 28, 2020 by Sarah Mac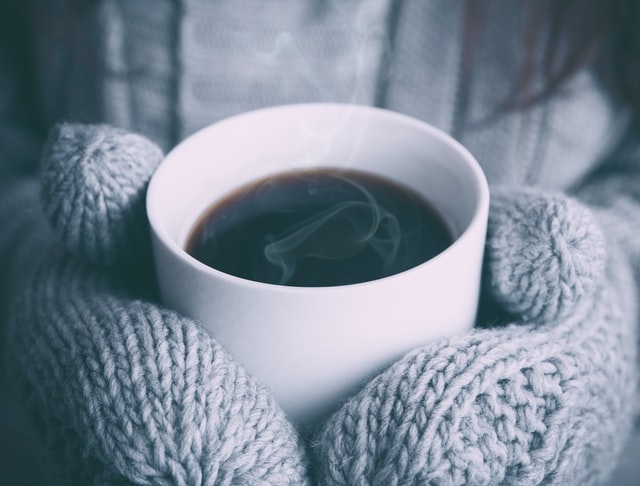 Under Section 11 of the Landlord and Tenant Act 1985, landlords must carry out any repairs requested by tenants within a 'reasonable time'. Emergency repairs, such as those involving a lack of heating or hot water, must be fixed within 24 hours.
If the boiler in your rental property seems to be continually drawing on your resources, it could well prove beneficial to replace it. Do that and you'll instantly wipe out all those late night callouts, and all those unplanned repair expenses too.
Don't forget that under the Homes (Fitness for Habitation) Act 2018, you also have a legal obligation to ensure your tenants are not exposed to excess cold and that they do not suffer an inadequate supply of hot water.
The trouble with an ageing boiler is that the problems are only going to get worse, and the repair bills are only going to get higher, especially when it gets to the point where replacement parts are becoming rare.
A new energy efficient combi boiler will cut out all of this worry and expense, and will help to reduce heating bills too. This is always a positive draw for tenants, so good news when it comes to sourcing new renters and keeping those void periods to a minimum.
So, it could be time to invest in a new boiler. But which boiler to go for, what to consider during the buying process, and can you get any assistance with your purchase? Read on as we share all you need to know.
What are the different types of boiler?
There are three main boiler types, but many different boiler brands and even more models still. All modern boilers are manufactured to exceptionally high industry and energy efficiency standards, but you will need to choose the right boiler type to suit your particular property.
Combi boilers
A combi is the most up to date type of boiler, ideal if your property has one or two bathrooms. The water travels direct to the boiler from the mains supply, where it is heated on demand. This means there's no need for any tanks or cylinders, which saves space. You will need a decent level of water pressure though, otherwise the hot water flow will be weak, and you'll need to consider that it will only usually be possible to use one hot water tap at a time.
System boilers
System boilers take their water direct from the mains like combis, but instead of heating it up and sending to a tap, the water is stored in a cylinder. This allows a supply of water to be delivered to more than one tap at a time, so more suitable for larger properties. Hot water isn't available on demand though, and you'll need more space for the cylinder.
Conventional boilers
A conventional boiler is best suited to larger properties where there are multiple bathrooms. Like system boilers, conventional boiler use a hot water cylinder, but also need a feed and expansion tank, which will usually be located in the loft. Water isn't heated directly from the mains, instead it takes cold water from the tank in the loft and heats it from there.
How to choose the right boiler for my property?
You'll need to start by working out the heating and hot water demand for your property. This will be based on the size of the property and the number of tenants you have living there.
It's also vital to select a suitable output rating (power level) that suits the heating and hot water demands. Go too low and your tenants may not get sufficient heating and hot water, but go too high and it could result in higher than necessary energy bills.
Here's a great guide to choosing the right boiler type and size for your property.
Important things to consider when buying a new boiler
Apart from choosing the right type and size of boiler for your rental property, there are various other important considerations to make.
Budget
The price you pay for your boiler will depend on the type, the output rating and the brand. Try and set a budget, and stick to it. After all, it's going to affect your net yield and bottom line, so think carefully about what you spend.
As well as the price for the actual boiler, you'll need to factor in the cost for installation too. Because there is no set charging structure, it is good practice to obtain at least three quotes for comparison, as you normally would when engaging a contractor.
You can check whether there are any finance deals available, although these are now few and far between and tend to be limited to homeowners who are claiming benefits. Be wary of loans, because they will often bear a high interest price tag.
The Green Homes Grant does however list biomass boilers as one of the allowable primary energy efficiency measures that qualify for a government voucher. Biomass boilers are similar to conventional gas boilers, but instead of using gas or oil to produce the heat, they combust sustainably sourced wood pellets. They are not suitable for every type of property, and they take up quite a bit more room than a regular boiler, so be sure to do your homework if you are considering one of these.
Installation
As well as looking at the cost for installation, it's important to also check the credentials of the installer. They will of course need to be Gas Safe registered with the right qualifications for the specific job, but also make sure they have a trustworthy reputation. Ask for recommendations and check reviews online.
Warranty
New boilers generally come with a warranty that covers defects following installation. The length of the warranty period, and precisely what is included, will vary however. Be sure to check what you are getting warranty wise, and bear this in mind when comparing your quotes.
This guide will help you discover which boiler brand offers the best warranty.
Boiler location
Where your boiler will be located needs due consideration. If you are going for a straight replacement, then you'll probably just site the new boiler in place of the old one. However, if you're having a new boiler installed as part of a refurbishment, then it could be a good time to reconsider its location, especially as modern boilers are much more compact than their older counterparts.
It may be that you can have the new boiler wall mounted and built in to kitchen units to disguise it, or secrete it in a cupboard or utility area. Do bear in mind though that gas and oil boilers need to be fitted to an external wall to allow for the flue, and that installation in bedrooms should be avoided. If you go for an electric boiler however, then you'll have a great deal more flexibility where location is concerned.
How to make my new boiler more efficient?
Once you have your new boiler installed, there are various ways in which you can make it more energy efficient to help make your rental property more attractive to tenants.
Insulation
If your property lacks adequate insulation, then your boiler will need to work harder to keep the home warm.
Various forms of insulation are included in the government's Green Homes Grant which has been extended to March 2022. Why not take advantage of this scheme to make energy efficiency improvements to your property for long term benefit?
Radiator size
Take advice when it comes to choosing the right radiators for each room of your property. The bigger the surface area of the radiator, the faster it will heat a room.
Smart controls
Modern boilers are compatible with smart controls. These allow you to adjust the temperature of your home wherever you are using a mobile app or voice assistant. Not only is this a much more convenient way to control home heating, and definitely appreciated by the millennial tenant, it also provides useful information about energy consumption which can help tenants to keep an eye on their bills.
Annual boiler servicing
A regularly serviced boiler is an efficient boiler. A professional service is not only a wise investment as it can detect developing faults before they turn into major issues, it is also a legal requirement for landlords of privately rented property.
Under the Gas Safety (Installation and Use) Regulations 1998 you must ensure all gas equipment supplied in your rental property is safely installed and maintained by a Gas Safe registered engineer, arrange an annual gas safety check on every gas appliance and flue, again by a Gas Safe registered engineer, and provide your tenants with a copy of the gas safety check record before they move in, or within 28 days of the check being carried out.
A new boiler, a worthwhile investment?
Looking beyond the initial expense, a new energy efficient boiler could prove a worthwhile investment for your rental property. With heating bills likely to reduce by up to 40 per cent, and all those late night desperate callouts becoming a thing of the past, both you and your tenants are set to benefit.