Student Landlord? Essential Security Advice to Protect your Property.
Published on October 12, 2018 by Adam Kuklinski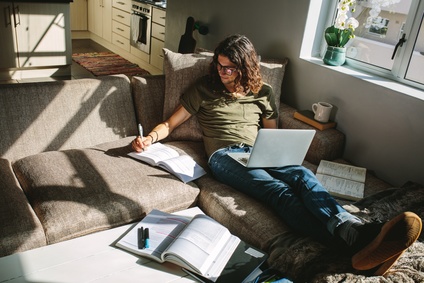 In the UK, student accommodation ranks amongst the most targeted property for thieves. This is down in part to the slipshod attitude students can have to security, combined with the fact they generally tend to surround themselves with high quality tech.
Research reveals that one in four students becomes a victim of burglary during their time at university and that since 2014, £25 million worth of belongings have been stolen. The worrying thing is that 80 per cent of student thefts happen in rented multiple occupancy accommodation, which would seem to suggest an 'inside job'.
The Master Locksmiths Association (MLA) was established in 1958 and is the leading trade association for the locksmith industry, relied upon for expertise by the police, the Home Office and the British Standards Institute. The MLA has issued advice for landlords of student accommodation to help them keep their properties safe from damage and from theft. Let's take a look at what they have to say.
Access Control
When you start to think about who has access to your student property, you soon come to realise the risks you face. Bearing in mind the majority of burglaries do not involve forced entry, it is important to look closely at who now has or has in the past held keys. Contractors and cleaners; previous tenants? Even where keys have been returned, there is no knowing whether additional copies were made that were retained at the end of the tenancy.
We talked in a previous post about the dangers of unauthorised key duplication. The solution is a registered key system which can be applied to all types of locks. This is a worthwhile investment because it prevents anyone without a certificate obtaining key copies, which means you get to control who has keys to your student property.
Also don't forget if you have issued smart keys via a smart lock system to cancel them once they are no longer needed. Plus, if your student property has an alarm, always remember to change the code at the end of a tenancy or following a refurbishment where contractors were given the code.
Tenant Advice
Always bear in mind that students tend to be lacking in security knowledge. It is often their first time away from home, so you will need to educate them in the importance of taking certain steps to protect their new home and their belongings.
Talk to them about things such as locking up properly when they go out and about securing valuables in safes or locked cupboards when not in use and keeping them out of view of windows. Show them how the alarm works and leave instructions. Remind them of the importance of not sharing the alarm code, and definitely not leaving spare keys under the doormat or behind a plant pot.
During your mid-term inspections, include security checks and take the opportunity to find out from your student tenants whether they have any security concerns that need attention. Be sure to follow these up where necessary.
Security Review
A regular security review should form part of your new tenancy procedure. Include in your end of tenancy maintenance review a check of all your locks to ensure they are functioning properly. Remember that multipoint locks need maintaining and sometimes require adjusting. Changes in temperature throughout the year will also have an effect on the way locks and door closers operate. Check the condition of doors and windows too, especially those made from timber in case they have weakened and become penetrable.
When choosing locks, always remember that the more you invest, the longer they will last and the better protection they will offer. Be sure to check that your locks comply with insurance requirements. This is very important because if you need to make a claim and your locks do not match what your policy stipulates, you could find it refused.
Alarms should be serviced on a regular basis and security lighting check for functionality. If you don't have either of these installed, they are well worth considering for added protection.
Always Seek Professional Security Advice
The Master Locksmiths Association is very particular about landlords avoiding DIY security. The average cost to resolve a botched DIY job is £323, so why not invest in a professional to do the work in the first place? They will ensure your security measures are all standards, regulation and insurance compliant, as well as suited to your individual student property.