New Guidance for Landlords on Smoke and Carbon Monoxide Detectors
Published on July 31, 2022 by Sarah Mac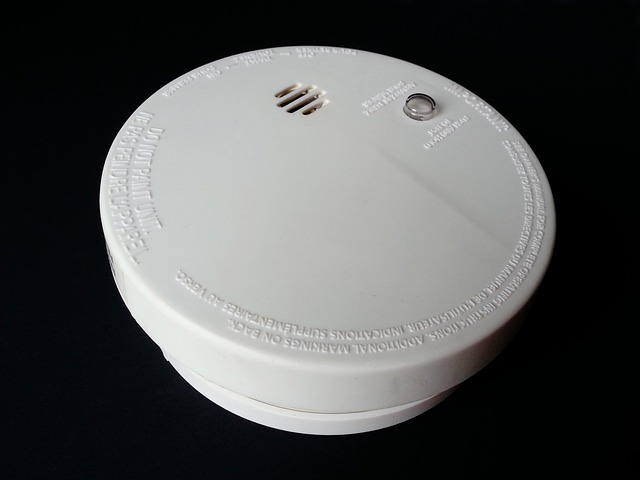 Official guidance on smoke and carbon monoxide detectors in rented properties has been updated by the Department of Levelling Up, Housing and Communities, ahead of the changes which have now been confirmed are due to come in on 1 October 2022.
From that date, landlords will find themselves with increased responsibilities around the provision of smoke and carbon monoxide alarms within their properties. Fines of up to £5,000 for non-compliance with a remedial notice will also be introduced.
The new regulations are an updated version of the existing Smoke and Carbon Monoxide Alarm (England) Regulations 2015, and will be known as the Smoke and Carbon Monoxide Alarm (Amendment) Regulations 2022.
From 1 October 2022, in line with the new regulations, landlords must:
Ensure at last one smoke alarm is installed on each storey of the property where there's a room used as living accommodation.
Ensure a carbon monoxide alarm is present in any room used as living accommodation which contains a fixed combustion appliance (excluding gas cookers).
Ensure smoke and carbon monoxide alarms are repaired or replaced once informed and found to be faulty.
One of the biggest changes is that private landlords will now need to replace or repair any alarms once they are informed and found they are faulty. Previously, it was only necessary to ensure they worked at the start of a new tenancy.
The revisions will place more responsibility on the landlord to repair or replace detectors, whereas before it was down to the tenants to 'arrange' repairs or battery replacement with their landlords.
Tenants will retain responsibility for testing their alarms for the duration of the tenancy, and it will be down to them to report any faulty devices to the landlord or agent.
Timothy Douglas, Head of Policy and Campaigns for Propertymark, said: "The updated regulations contain some subtle but significant changes for agents and landlords working in the PRS in England.
"They have been coming down the line for some time, but with a firm date set for their implementation and detailed guidance now published, our advice is that letting agents start to prepare immediately."
The government says that the new regulations should be considered alongside other relevant laws on fire and carbon monoxide safety in rented accommodation. These include:
Frequently asked questions about smoke and carbon monoxide regulations for landlords
What type of smoke or carbon monoxide alarm is required?
The regulations do not state which type of alarms should be installed, e.g. hard wired or battery powered.
The recommendation is that landlords make an informed decision and choose alarms based on the individual needs of their building and their tenants, and that smoke alarms are compliant with British Standards BS 5839-6, and carbon monoxide alarms with BS 50291. Where battery powered alarms are chosen, alarms with 'sealed for life' batteries rather than alarms with replaceable batteries are the preferred option.
Where do smoke alarms need to be located?
The regulations do not state where smoke alarms should be placed. Instead, landlords should follow the individual manufacturer's instructions when installing the alarms. However, in general, smoke alarms should be fixed to the ceiling in a circulation space, i.e. a hall or a landing.
Where do carbon monoxide alarms need to be located?
The regulations do not state where carbon monoxide alarms should be placed. Again, landlords should follow the manufacturer's instructions for installation. However, in general, carbon monoxide alarms should be positioned at head height, either on a wall or shelf, approximately 1-3 metres away from a potential source of carbon monoxide.
Where can I find out more about alarm installation?
Your local fire and rescue authority may be able to provide further advice on installation. You can also download fire safety information from www.gov.uk/firekills.
Does replacing a battery count as a repair? Whose responsibility is it to change batteries?
Landlords will be responsible for repairing or replacing any faulty alarms. If tenants find their alarms are not working during the tenancy, they should arrange to replace the batteries.
If the alarm still doesn't work after replacing the batteries, or if tenants are unable to replace the batteries themselves, they should report this to the landlord.
Do I need to supply special alarms for tenants with disabilities?
Landlords should make an informed decision and choose the best alarms for their properties and tenants, keeping in mind any individual circumstances.
For example, specialist smoke alarms and carbon monoxide alarms that alert by vibration or flashing lights (as opposed to sound alerts) may be required for residents who are deaf or hard of hearing.
Landlords must consider their responsibilities under the Equality Act 2010.
Can I just supply an alarm, or do I need to install it?
The regulations require landlords to ensure alarms are 'equipped', and to check that each alarm is in working order at the start of new tenancies.
The official advice is that, 'landlords should ensure alarms are installed in an effective way to protect tenants from the dangers of smoke and carbon monoxide'.
Are there any exemptions from the regulations?
The following tenancies are excluded from the regulations:
Shared accommodation with a landlord or landlord's family
Long leases
Student halls of residence
Hotels and refuges
Care homes
Hospitals and hospices
Low cost ownership homes
Other accommodation relating to health care provision
Also, if the occupier shares the accommodation with a private landlord, or a private landlord's family, then these regulations will not apply.
How should landlords prove that they have tested alarms at the start of a tenancy?
It is the landlord's responsibility to keep a record of when alarms are tested.
It is down to the local housing authority to decide whether the evidence provided proves that the landlord has met the requirements of the regulations.
If you arrange an inventory and check-in at the start of the tenancy, this will usually include smoke and carbon monoxide alarm testing, which will be documented within the report and signed by the tenant to say they are satisfied the alarms are in working order.