How to Attract Tenants with a Well-Tended Garden
Published on December 31, 2020 by Sarah Mac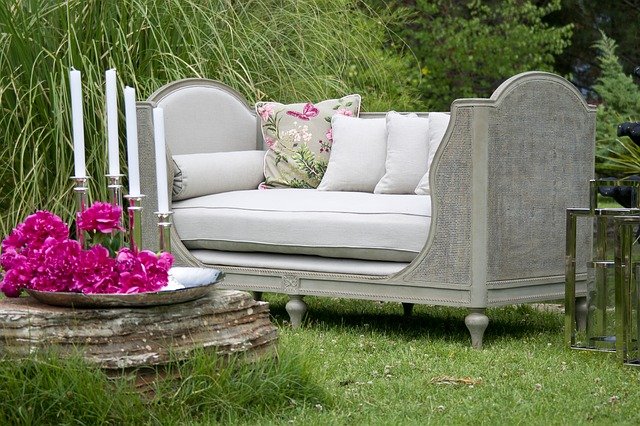 2020 has for sure been the year for appreciating home comforts, the garden being one of them. It is no wonder then that demand for rental property with quality, outdoor space has surged.
With searches on property websites showcasing the fact that tenants are searching for properties with a garden almost double what they were before the pandemic restrictions set in, it sends a clear message to but-to-let landlords that providing an appealing outdoor space is the ideal way to attract long term tenants.
But how to create the appealing outdoor space that today's tenants are hankering after? Let's take a look at some simple but effective ways to achieve the perfect garden that could net you that long term rental you need for peace of mind, with reduced void periods and a greater rent guarantee.
1. Start with a clean slate
Clearing a garden of all its overgrown shrubbery is a great way to reveal precisely what you have to work with. You may find patios, pathways or even a pond you never knew was there!
Pruning back bushes, trimming trees, getting rid of broken pots, blitzing weeds, raking up leaves and sweeping down and jet washing pathways and slabs are simple tasks that can make a huge difference.
You may find that a basic refresh like this, perhaps alongside topping up gravel, filling in gaps between paving stones and mending or painting fences and sheds, is all you need to create a pleasant outdoor space that is attractive to tenants. Maybe add a set of garden furniture, and you could well have sealed the deal.
2. Make a feature of the lawn
If the garden of your rental property has a lawn, it will pay to make sure it looks its best. If you are letting to a family, the lawn will be a key part of the garden. A safe place for children to play. A haven for the sunbather. And a tranquil area for friends and family to get together and spend quality time.
Lawns need regular mowing, so ahead of marketing your property to prospective tenants, make sure it's had a good tidy up, including around the edges. Be sure to remove weeds and debris too, and pay attention to the edges. A strimmer is a great investment that will make all the difference.
Something that can really sell a rental property is an artificial lawn. The low-maintenance, no-mud appeal really does count for a lot. No watering, no mowing, no fertiliser or seeding… the benefits to both tenants and landlords are endless. Whilst it is something of an initial outlay, a quality fake lawn will last for a good two decades with the right care, making it a worthwhile investment.
3. Plant with care
You can't beat year-round colour in a garden. When planting, choose hardy varieties that create interest throughout all four seasons. What you really want are low-maintenance plants that grow steadily but not too much, so that pruning can be kept to a minimum. Plants that can get by without too much watering are also a good choice for rental properties.
The Royal Horticultural Society website is a fantastic resource when it comes to choosing the right plants for the right spaces and conditions.
4. Add a vegetable patch
Some 90,000 UK residents are currently on a waiting list for an allotment, and over 80 per cent of millennials have made a hobby out of growing their own fruit and veg.
A veggie patch could therefore be a big selling point for prospective tenants. Even if you simply cordon off a corner of the garden, dig it out and prepare it with a good quality compost, you'll have the start of something ready for tenants to make their own.
Providing a composter and a water butt will also boost your chances of attracting environmentally-conscious tenants.
5.     Perfect those finishing touches
Once you have your nice, tidy garden ready for tenants to appreciate, a few final touches could really sell the dream.
Garden lighting really is incredibly popular right now. From solar-powered lanterns to battery operated twinkling fairy lights, this is the ideal way to create an ambient atmosphere, perfect for an appealing outdoor space.
A garden mirror will add depth to a small outdoor space, whilst wildlife-friendly features such as bird feeders, nesting boxes, bug hotels and hedgehog houses add a personal, caring touch.
Keep tabs on your garden with a mid-term inspection
If you are keen to create an outdoor space that is good enough to attract long term tenants, you may be concerned about how you'll make sure it's well-maintained. Regular mid-term inspections are the solution.
Here at S.R.P. Inventories, we offer a professional inventory reporting service, including GDPR-compliant mid-term inspections. This is the ideal way to ensure your tenants are complying with the terms of their tenancy agreement, and to spot any developing issues before they turn into major problems.
To learn more about our inventory reporting service, or to book an inspection, you are welcome to get in touch.