How Landlords Can Take Advantage of New Permitted Development Rights
Published on September 30, 2021 by Sarah Mac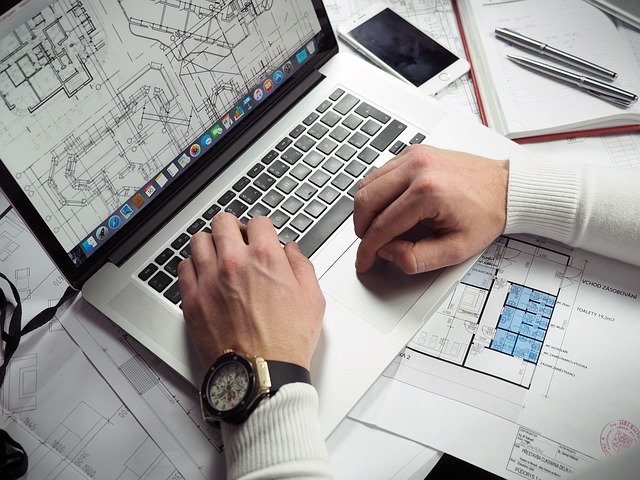 A new Permitted Development Rights (PDR) scheme was introduced on 1 August that has made it easier to convert commercial premises into affordable residential homes.
The scheme has been set up to target the ailing English high street, and is based around a streamlined planning process with a more straightforward prior approval process, rather than a full planning application.
The new rules are set to open a gateway of opportunities in the buy to let sector, allowing investors to take advantage of keenly priced vacant high street commercial property and convert it into residential accommodation, as well as adding space and value to existing stock without the usual planning hoops to jump through.
The pandemic has left swathes of high street commercial units empty, with numerous high profile businesses shutting their doors for good after damaging lockdowns and the significant shift to online shopping. In an attempt to tackle the issue, the government launched Project Speed. This is a strategy formulated to kick-start economic recovery nationwide.
Project Speed and the New Permitted Development Right
One of the most important elements of Project Speed has been the introduction of various new property use classes. From August 1 2021, a new Permitted Development Right (PDR) came into force that allows retail and other categories of commercial business and service outlets under Use Class E to be converted into Use Class C3 residential accommodation without the requirement for full planning permission. A number of conditions have to be met, however, for the new Right to apply.
First of all, a commercial property must have been standing vacant for a minimum of three months before it qualifies for residential conversion under the new PDR. The use of the building must also have dropped in more than one class for at least two years.
Secondly, the local authority will need to consider safety measures, including contamination and flood risks, together with the likes of local disruption and right to light.
Next, the floor space of the commercial unit must be no more than 1500 square metres for the PDR to apply, and any land that's subject to an agricultural tenancy must attain consent from both tenant and landlord ahead of conversion taking place.
How can buy to let landlords benefit from the new Permitted Development Right?
The government wants to see out-of-use commercial premises converted into housing, courtesy of its more streamlined process of converting derelict town centre buildings into affordable residential accommodation.
Town centres have always proved a worthwhile investment for buy to let landlords, often going hand in hand with capital growth and a rise in property prices over time. Purchasing a neglected commercial building at a competitive price and converting it into residential accommodation without the hassle of applying for full planning permission for change of use could prove a lucrative move with potential for a good yield.
Even more good news comes for existing commercial landlords facing the dilemma of vacant office or retail space in the wake of the pandemic and the move to home or hybrid working and online shopping. Now it is possible to convert that commercial property to residential use without issue, combatting the problem of untenanted property and filling the void with a reliable income.
As demand for residential rental property increases and continues to outweigh supply, changing the use of a property from commercial to residential should be considered a wise step. There is also the opportunity to add value to existing stock by adding more storeys, or by converting parts of a commercial building into residential, for example adding living accommodation above a shop, all without the need for a tiresome planning process.