Fairer Private Rented Sector White Paper – What Landlords Need to Know
Published on June 30, 2022 by Sarah Mac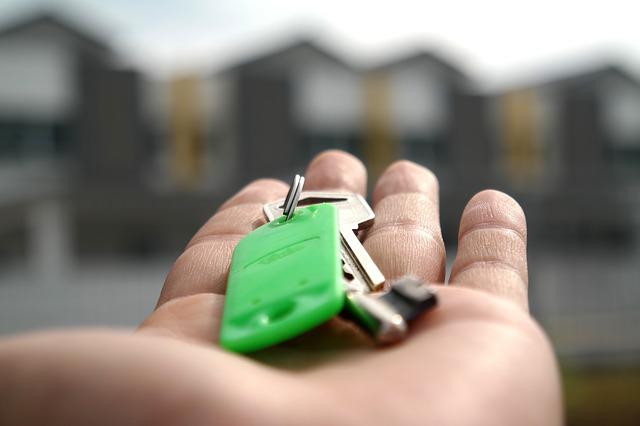 The government has recently published its white paper, A Fairer Private Rented Sector, outlining its plans to fundamentally reform the private rented sector, and level up the quality of housing.
With proposed changes including a ban on so-called no fault evictions; firming up other grounds for possession; bringing the use of rent review clauses to an end, and introducing a new single Ombudsman that all private landlords must join, the reforms are clearly far-reaching.
The white paper fits snugly into the government's levelling up agenda, representing a single component in its wider plans to reform the residential landlord and tenant playing field.
There's a 12-point action plan, including the following proposals:
The abolition of Section 21 Housing Act 1988 'no fault' evictions – in other words – getting rid of the law that allows landlords to seek possession of property that's let on an assured shorthold tenancy with two months' notice, either on a contractual break date or on or after the expiry of the contractual term, without needing an underlying reason.
The replacement of the current structure of assured shorthold tenancies with a system of periodic tenancies. The new system, which will apply to both new and existing tenancies, will see tenants able to end a tenancy with two months' notice, but the landlord will only be able to end the tenancy in reasonable circumstances (to be confirmed), that will be specified with new legislation.
The reform of grounds for possession. A new ground for possession will be introduced in relation to repeated serious arrears, so that eviction is obligatory in cases where tenants have been in arrears for at least two months on three occasions within the past three years. There will also be a new ground for possession for landlords and family members who wish to sell their properties or move into them.
Limitation to rent increases to only once per year, with rent review clauses coming to an end, and an improvement to tenants' ability to challenge excessive increases through the First Tier Tribunal. Landlords must provide at least two months' notice of any increase in rent.
An end to the blanket ban on renting to families with children, or those in receipt of benefits. The government will also explore whether action is required to help other vulnerable groups that may struggle to secure private rented housing, such as prison leavers.
An end to landlords being able to withhold consent when a tenant requests to have a pet in their home. Plans are in the pipeline to make it easier for landlords to accept pets by amending the Tenant Fees Act 2019 to include pet insurance as a permitted payment, allowing landlords to make pet insurance a requirement.
The introduction of a Decent Homes Standard, similar to that which is already in place in the social rented sector. This will be a first for the private rented sector, with the aim to cut the number of non-decent homes by half by 2030.
The introduction of a new single Ombudsman, which all landlords will have to join. The powers of the Ombudsman will include compelling landlords to issue an apology, provide information, take relevant remedial action, and/or pay compensation up to £25,000. The aim is to avoid having to resort to court proceedings to resolve most landlord and tenant issues.
The introduction of a new property portal to keep tenants, landlords and local councils in the loop. Local councils will be able to take enforcement action against private landlords that fail to join the portal.
Should these proposals become law, they will lead to considerable change within the private rented sector. Landlords will need to be very careful about grounds for possession. It is not clear as yet whether the new grounds will let landlords take quick and effective control of their properties should they need to.
The Renters Reform Bill is the key piece of legislation that will better explain the proposed plans. This is reckoned to be on the near horizon.
Meantime, the government has said that there will be processes in place to allow for a smooth transition to the new system so that tenants and landlords are given sufficient time to adjust. The system will be introduced in two stages, with landlords being provided a minimum of six months' notice of the first implementation date. After this, all tenancies will become periodic, and will be governed by the new rules.
So that a two tier rental sector doesn't arise, and to ensure landlords and tenants are clear on their rights, all existing tenancies will move into the new system on a second implementation date. From this moment forward, all tenants will be protected from Section 21 no fault evictions. The plan is to allow at least 12 months between the first and second dates.
You can read the full government policy paper here: A Fairer Private Rented Sector.