Coronavirus: Useful Landlord Resources
Published on March 25, 2020 by Sarah Mac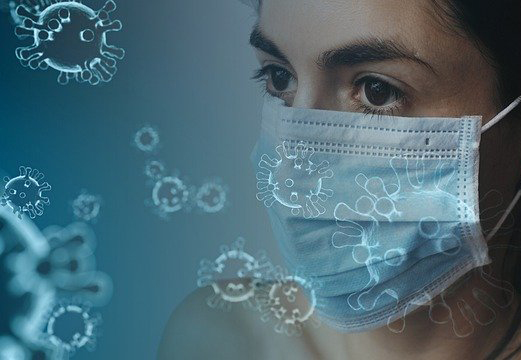 It is difficult in these uncertain times to know where to turn for advice as a landlord or letting agent, so we have brought together all the most up to date information we can find around the developing coronavirus situation and have summarised it here. We'll also share as much latest news as we can on our social platforms.
ARLA Propertymark has been actively lobbying the Government for fair, temporary regulatory changes and interrogating for relevant advice for the property industry in the light of the raft of evolving announcements around COVID-19.
As the UK's foremost professional and regulatory body for letting agents, representing over 9,000 members, ARLA Propertymark can be considered a trusted source for information during this time.
The most recent coronavirus Government announcements have sparked demands for clarity from many corners of industry, not least the property sector where everyone from landlords and managing agents to tenants and construction contractors are facing confusion. Speculation abounds and it is important to try to stay focused on the facts whilst allowing the industry bodies to cross-examine Government departments for clearer guidelines, although given the pressure on these departments this could be a delayed process.
ARLA's legal helpline is manned by the landlord and tenant team at Dutton Gregory Solicitors. The team has helpfully provided guidance on the most common questions asked by callers concerned about the coronavirus pandemic. Here we summarise some of the most relevant, with additional information from other trusted resources.
Please note this information was correct at the time of posting this article and that it is vital to keep checking back to OFFICIAL resources to ensure you have the most up to date advice as things are constantly evolving.
Is it true landlords cannot serve eviction notices or commence new possession proceedings?
The Coronavirus Bill has been introduced to the House of Commons giving ministers the ability to make changes to the way the court system operates. However, Dutton Gregory Solicitors says this does not mean that actual legislation has been introduced that changes the way a Section 8 or Section 21 notice works. Despite reports to the contrary, there are currently no regulations in force that prevent a landlord issuing possession proceedings or enforcing an existing court order.
The National Landlords Association (NLA) however does state on its website that the Government has extended notice periods to three months until September 2020 and that this notice period may be extended to six months in the future. The extension of the notice period does not only apply to ongoing possession claims, it will apply to all notices served once the legislation is in force. Whilst there is no complete ban on repossessions, it is important to bear in mind that delays will be likely to hearing claims.
By the same token, the emergency legislation does not limit or cancel any court proceedings currently in process. Courts are being encouraged however to undertake more hearings remotely by telephone.
When it comes to actual evictions, there is nothing official to stop the enforcement of a current possession order and, where appropriate, the eviction of a tenant in default. Bailiffs in some areas however have decided that entering a property where there is any remote chance of infection should be avoided. This decision appears to have the backing of the Ministry of Justice according to Dutton Gregory solicitors.
You can read the full NLA Q&A here.
What to do if a tenant refuses access for a Gas Safety Inspection?
The Dutton Gregory legal team suggests asking a tenant whether they would be willing to allow access to a contractor if they were suitably protected with gloves and a face mask. It is important to make it clear that gas safety checks are for the tenant's own safety and that it is a requirement for such checks to be carried out once every year.
If refusal of access is still denied then the legal team suggests writing to the local environmental health officer, outlining the issue and requesting their guidance. Whilst it is unlikely that there will be a response, there is at least evidence that attempts have been made to carry out the inspection. The lawyers believe that a local authority is unlikely to commence enforcement action during this time of crisis, but tenants who are refusing access should be contacted as soon as the Government announces that social distancing measures have been relaxed.
Other official reports state that the Gas Safe Register itself has advised that all reasonable steps must be shown to demonstrate that appointments have been made to undertake the safety checks and issue the Gas Safety Certificate. Records of any correspondence or tenant communication should be carefully kept. These rules have always applied in any situation where access has not been possible.
Can maintenance work be carried out in homes during the coronavirus situation?
According to Letting Agent Today, the Government is yet to provide specific guidance on private rental maintenance, but new has shared new advice provided on 25th March 2020 by the Ministry of Housing, Communities and Local Government:
 "Work carried out in people's homes, for example by tradespeople carrying out repairs and maintenance, can continue, provided that the tradesperson is well and has no symptoms. 
 Again, it will be important to ensure that Public Health England guidelines, including maintaining a two metre distance from any household occupants, are followed to ensure everyone's safety.
 No work should be carried out in any household which is isolating or where an individual is being shielded, unless it is to remedy a direct risk to the safety of the household, such as emergency plumbing or repairs, and where the tradesperson is willing to do so. In such cases, Public Health England can provide advice to tradespeople and households.
No work should be carried out by a tradesperson who has coronavirus symptoms, however mild."
Are buy to let mortgage holidays available for landlords?
According to Moneyfacts, residential buy-to-let (BTL) landlords are now entitled to the same mortgage repayment holiday of up to three months as residential homeowners should their tenants be finding it difficult to pay rent due to the effects of the coronavirus pandemic. This is in response to successful lobbying by the National Landlords Association and Residential Landlords Association, set to merge to form the NRLA.
Moneyfacts says that some banks and building societies have already extended the three-month mortgage repayment holidays to BTL landlords. Nationwide for example has announced that it has extended the repayment holiday to landlords to help protect both them and their tenants from the financial impact of COVID-19.
Useful official coronavirus resources for landlords
Government guidance around coronavirus is developing and delving deeper into more areas of the private rented sector.
The NLA has produced a number of regularly updated guides for landlords and welcomes calls from members who are affected.