Charging for Cleaning and Damage: A Landlord's Guide
Published on August 31, 2021 by Sarah Mac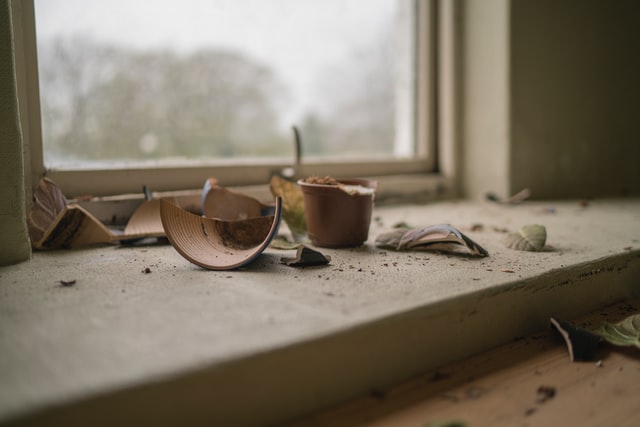 Landlords are often lucky in that their tenants are responsible people who take care of their properties and leave them in good condition at the end of the tenancy. Sadly this is not always the case and, in addition to rent arrears, one of the biggest areas of concern for landlords is discovering that their properties are damaged when a tenancy ends. But the area of what you can and can't charge tenants for in terms of damage and cleaning is something of a grey one. This guide will help you better understand how this works.
What can a landlord charge a tenant for?
It is important to understand what you can and cannot hold a tenant responsible for in terms of damage to a property.
You are able to charge for damage caused by negligence. You may be able to make deductions from the deposit, or another option is to go through the small claims court. However you deal with it, you will need evidence to back up your claim.
You are not able to charge tenants for everyday wear and tear. This is something that should be expected during a tenancy, and the degree of wear and tear will vary depending on various factors, such as the duration of the tenancy and the type of tenant.
It is also not possible to make unfair charges for damage, and accidental damage cannot be used as an excuse to upgrade items that would otherwise have been ready for replacement.
How to prove tenant negligence
If you wish to make a deduction from a tenant's deposit or take a case into the small claims court, you will require clear evidence that the damage was caused by negligence on the part of the tenant.
By far the best way to provide evidence is to arrange an impartial check-in and inventory at the start of the tenancy. A deposit scheme adjudicator will not dismiss a landlord's own inventory out of hand, but they will place more weight on one that has been compiled by an independent inventory company so that there is no question over its impartiality.
With dated, photographic evidence of the contents and condition of the property at the start of the tenancy, there will be a clear comparison as to how things have changed once the tenancy is finished.
It is also important that you are able to show that you made it clear to your tenants as to how you expected them to take care of your property. Always set out your expectations in your tenancy agreement, and ensure the tenants are aware of what they will be expected to pay for in terms of rectifying damage. You should also set out how issues should be notified so that they do not turn into major problems. For example, a small leak that could potentially lead to a flood. Be sure to keep records of all correspondence around damage and maintenance, as the deposit scheme adjudicator or small claims court may ask to see it.
Damage, or wear and tear?
Whether an issue is classed as damage or wear and tear is something that will need to be ascertained. The two are very different, and you cannot charge a tenant for natural deterioration of fixtures, fittings or furniture over time.
Whilst wear and tear covers the likes of worn carpets, indentations in flooring, minor scuff marks, fading caused by the sun, mouldy sealant and weathered exterior paintwork, damage is down to negligence, carelessness or deliberate acts.
Examples of damage that could be charged on to the tenant would be stained carpets, cigarette burns on upholstery or surfaces, holes in walls where pictures or shelves have been put up, water damage caused by overflowing sinks or baths, and blocked drains due to flushing unsuitable materials. Damage caused by pets would also be classed as chargeable to the tenants, although it is advisable when letting to tenants with pets to include a dedicated clause dealing with pet related damage in the tenancy agreement.
Failure to report issues that later led to damage can also be classed as negligence. Examples would be a leaking shower that led to water damage to the ceiling below, or damaged guttering that caused damp inside the property.
If damage is caused to neighbouring properties as a result of tenant negligence, then it will be down to the tenant to cover the costs.
How much can a landlord charge a tenant for damage?
Any charges made to tenants must be fair and reasonable. For damaged items, it is only possible to charge for like-for-like replacements which are based on the item's condition at the start of the tenancy and its value. It is not permissible to upgrade an item at the expense of a tenant.
When it comes to charging for cleaning, there are various factors at play. For example, if a tenant has stained an already worn carpet, you won't be able to get them to cover the cost of a brand new, high end replacement.
Do bear in mind that the money your tenant has put down as a deposit is theirs, not yours. You cannot dip into it as you please without good reason, and without following a set procedure.
All tenant deposits have to be protected in one of the government-backed tenancy deposit schemes and tenants must agree to any deductions you wish to make. If they deem a proposed deduction unfair, then they can contest it. It will then be referred to the scheme's independent adjudicator to make a final decision. That decision is final, and no further action can be taken once it is made, including taking the matter to the small claims court. If a deposit isn't enough to cover any damage, you can apply to the small claims court to have your costs covered.
Remember, an unbiased, professional inventory will protect you in the event you need to make a claim for tenant negligence or damage at the end of a tenancy.