5 Top Tips for Rental Property Maintenance
Published on June 29, 2020 by Sarah Mac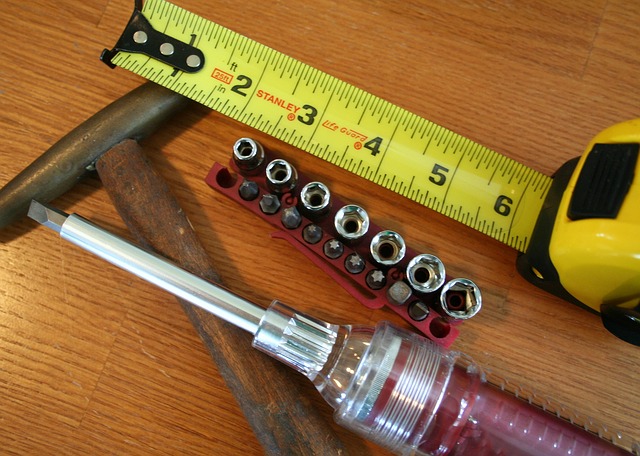 For landlords, maintaining a property in good condition is crucial. Not only is it vital in terms of attracting and keeping decent tenants, it also means tenants get to live in a safe, habitable environment, which is their legal right.
Property maintenance carried out on a regular basis will also keep expensive repairs to a minimum so that rental yield is maximised and the property retains its value.
Fitness for habitation
Maintaining a property in good condition became even more important for landlords in March 2019 when the Homes (Fitness for Human Habitation) Act came into force. The Act amended the Landlord and Tenant Act 1985, requiring landlords keep their properties, including any common parts of the building, in a state fit for human habitation at the beginning of the tenancy and throughout. It also enhanced tenants' means of redress should their homes fail to meet the set standards.
In addition, if a home contains any of the 29 hazards outlined in the Housing Health and Safety (England) Regulations 2005, then it is likely the courts will decide that it's not fit for human habitation. Problems caused by the likes of floods, storms and fires however won't render a landlord responsible for an unfit home, neither will tenant negligence.
How to keep your rental property well-maintained
Now we've ascertained the importance of rental property maintenance, let's take a look at the best ways to keep it in top condition.
1. Deal with problems as they arise
Dealing with issues as they arise is the wisest advice. Leave a minor issue with a view to short term savings and eventually it will evolve into a major problem. Things such as broken guttering, mould and damp are never going to disappear without intervention and will just end up costing more to rectify in the long term.
2. Use a trusted tradesperson
As a landlord, it's a good idea to form a relationship with tradespeople you can trust. People you use on a regular basis who get to know your property and your expectations in terms of quality. Using the same tradespeople keeps things consistent, and it's likely they'll afford you beneficial rates for regular business. Try to use people who've been recommended to you, or who you've been able to verify as trusted traders through reviews. An alternative is to use a letting agent's property management service, and hand over the maintenance side of things to them so you don't have to worry about a thing.
3. Keep servicing up to date
Regular servicing of gas and electrical appliances is not only a legal requirement, it will also prevent costly problems developing.
The Electrical Safety Standards Regulations apply to all new tenancies in England from 1 July 2020, and existing tenancies from 1 April 2021. The Regulations provide that all fixed electrical installations must be inspected and tested by a qualified person a minimum of every five years.
A range of safety checks are required and the Regulatory Reform (Fire Safety) Order 2005 England and Wales, The Housing Act 2004 and the Smoke and Carbon Monoxide Alarm (England) Regulations 2015.
Finally, the Gas Safety (Installation and Use) Regulations 1998 provide that all gas appliances in rented properties are safety checked every year by a Gas Safe registered engineer.
4. Be prepared
Too many landlords don't factor in a contingency for rental property maintenance and repairs. But if you're prepared then it's not going to hurt as much financially, and if you are ready to deal with issues as they arise, then they are not going to turn into major problems that will inevitably cost more to deal with.
The general advice is to put aside around three months' worth of rent to cover emergencies such as maintenance issue, as well as void periods.
Also be prepared if your property is older. Maintenance issues will likely arise more regularly.
5. Carry out regular interim inspections
Mid-term property inspections are important for flagging any developing maintenance related issues, again so they can be dealt with before they turn into major problems. As a landlord you should be aware that you probably won't be able to rely on tenants to relay any maintenance issues, especially early developing ones.
Regular inspections will give you a good picture of the condition of your property, and also allow you to keep a close eye on how your tenants are treating it.
A note about rental property maintenance and COVID-19
The COVID-19 pandemic has affected many aspects of property management and has impacted upon the rental industry in general.
Essential property maintenance can be undertaken during COVID-19. Anything that could potentially pose a direct risk to the safety of a tenant's home, such as a burst pipe, a blockage or a leak is considered essential. Heating and hot water qualify too, so any problems with radiators or boilers can be dealt with, as long as the tradesperson is not presenting any coronavirus symptoms. The resource, safer working – other people's homes, offers excellent advice on working in peoples' homes.
It is important to note the government's official line on work being carried out in households that are self-isolating or shielding. The only exception is where there is a direct risk to the safety of the household. It is also essential to follow Public Health England guidelines, including the current social distancing measures that are in place.
During the pandemic, it may not be as straightforward as usual to organise all the required safety checks, especially if tenants are self-isolating or shielding. The Health and Safety Executive (HSE) advises balancing the safety risk of the household and the public that the gas and electrical systems and potential fire hazards may pose, against the risk to tenants' health from COVID-19.
If it is not possible for safety checks to be undertaken, it will usually be sufficient to show that reasonable steps were taken to do so.
With regard to interim property inspections, these are also allowed, as long as property inspectors follow social distancing and hygiene procedures. Again, if tenants are self-isolating or shielding, interim inspections should be avoided.
The importance of rental property maintenance
Whatever the situation, as a landlord is it essential that you make every effort to keep your rental property well-maintained. Not only is it in the best interests of your tenants as well as a legal requirement, it will also benefit you in terms of profitability and reduced void periods.