Advice on How to Head off Costly Tenant Disputes
Published on November 17, 2014 by Ammiel Branch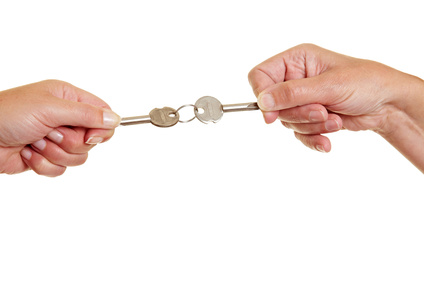 No matter how careful you are in selecting tenants, issues can arise through negligence or accidents. Before you know it, you could be dealing with a dispute. And you really don't want this, because they will eat into your time, and could cost you in legal fees too.
A professional inventory will help avoid such situations. An accurate, precise document detailing the condition of your property and its contents at the start of the let will act as evidence should issues arise. 
Inventories: The Right Way
Never underestimate the importance of a properly completed, detailed inventory report that clearly details the condition of your property and its contents at the start of the let. It quite simply has to be accurate and precise so it is defensible in a court of law or acceptable to an adjudicator.
You should always offer tenants the opportunity to view, amend and sign the inventory report to show that you are both in agreement. If it has not been signed by the tenant, you should be able to explain why.
If your check-in report is challenged by a tenant, you'll need to be able to provide a full audit trail of what remedial action has taken place, and show that a revised check-in has been agreed and signed. This can be fairly and accurately carried out by an experienced inventory company. And, by using one who employs digital reporting, the full audit trail for the entire tenancy lifecycle will be at your fingertips – and ready to present as evidence – any time.
At the end of the let we recommend the tenant is present at check-out. This will help head-off any disputes by allowing discussion, and will make the whole thing fairer for all parties involved. If you invite the tenant but they decide not to attend, it is vital to document this and an inventory company will ensure this is logged for you.
The Inventory Report as Evidence
Tenancy deposit protection schemes don't disregard inventories prepared by individuals or agencies, but they will hold less weight than those prepared by professional inventory companies.
Go the DIY route and you may need to provide further evidence to show the condition of the property. This could include photos showing any change in the property's condition. If an inventory has been carried out by an agency, there is the added need to show that the person who undertook the check-in and check-out inspections was impartial, as adjudicators will take into account the general circumstances and relationship between parties when using the evidence.
Also if you put the onus on your tenant to complete their own check-in inspection as some landlords do, you're opening yourself up to a far less robust report in the event of a dispute. Basically adjudicators won't accept something like this.
Use an independent inventory company and you are protecting yourself if disputes arise.